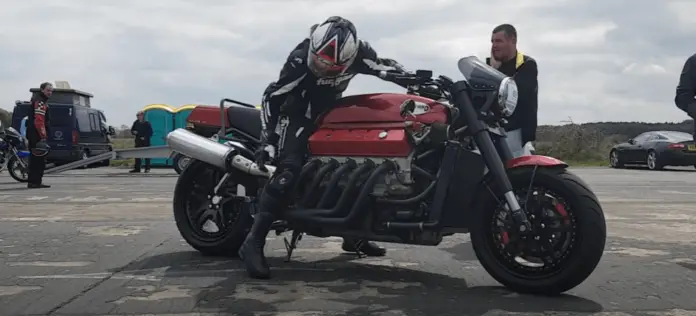 A British inventor's Millyard Viper V10 engine fascinates those who see it. Equipped with a ten-cylinder 500 hp engine, the motorcycle can reach a speed of 322 km per hour.
Allen Millyard's motorcycle with the incredible Viper V10 engine surprises those who see it. Its magnificent exoskeleton makes the bike look very imposing.
The engine is the heart of this beast. An 8.0-liter V10 engine, taken from a Dodge Viper GTS in 1995, producing around 500 hp at 5600 rpm. The fuel tank with a capacity of approximately 340 liters accounts for more than half of the total weight of the 610-pound motorcycle.