Mercedes and Bosch collaborated to develop the 4th level autonomous parking system commissioned at Stuttgart Airport, Germany. Stuttgart, Germany – Bosch and Mercedes-Benz have reached an important milestone on the road to autonomous driving:
The German Federal Motor Transport Authority (KBA) has approved a highly autonomous parking system for use in the P6 car park operated by APCOA at Stuttgart Airport.
"The world's first approval for customer use of our highly automated, driverless parking function, developed together with our technology partner Bosch, shows that innovation leadership and the phrase 'Made in Germany' will come together," said Markus Schäfer, Chief Technology Officer and Chief Technology Officer.
Development and Supply at Mercedes-Benz: "After the launch of our Drive Pilot Level 3 system, we will soon offer a Level 4 for parking all year round with our Intelligent Park Pilot. We are really showing our customers how technology can make their lives easier and save them valuable time.
It will be the first level 4 autonomous parking system to be authorized
This system is the world's first Level 4 autonomous parking system officially approved for commercial use. This system works without any driver, the vehicle parks completely autonomously or brings the vehicle to the driver.
The function will soon be available on some Mercedes S-Class and EQS models equipped with the Intelligent Park Pilot system: To park in the P6 car park at Stuttgart airport in Germany, drivers will be able to use the APCOA FLOW platform for contactless reservations. It will also offer online payment as well as check-in and check-out.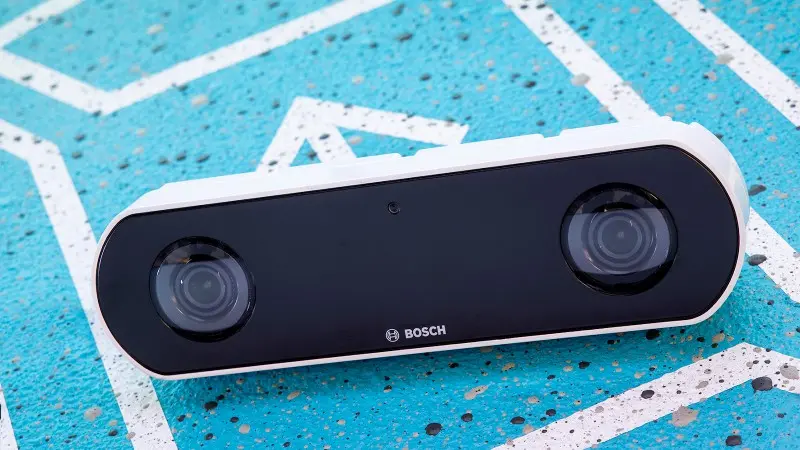 How does the autonomous parking system work?
All you have to do is select a pre-reserved parking space using the Mercedes me app for smartphones. Once the parking place is selected, it will be sufficient to enter the parking lot and get out of the vehicle.
This automatic valet parking service doesn't need a driver. The user can continue to work while the vehicle is automatically navigating to its assigned parking spot and parking alone, providing real-time savings and peace of mind.
When the user returns, the vehicle returns to the pick-up point autonomously as it was originally. This process is based on the interaction between the smart infrastructure provided by Bosch and installed in the car park and the autonomous driving technology in Mercedes vehicles.