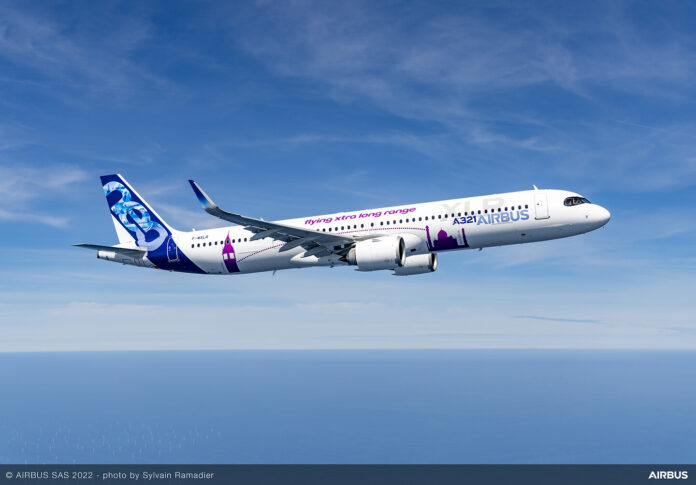 On Airbus, the first A321XLR took off on its maiden flight. The test flight took 4 hours and 35 minutes. Thanks to an additional tank in the fuselage, together with the new twin-jet engine, the aircraft reaches a total flight time of ten hours.
Successfully completed the first A321XLR test flight. Airbus simplified the landing flaps on the A321XLR and designed the brakes and landing gear shock absorbers to accommodate the new XLR maximum takeoff mass of 101 tons, which is four tons more than the A321LR.
The cabin is offered in three variants for maximum comfort, maximum number of passengers or a mix. It has a capacity of 174, 187 or 240 passengers. The XLR cabin is better insulated due to a longer residence time in very cold weather on long haul flights. For longer flight time, the onboard fresh and service water tanks have also been enlarged.