The Turkish military media recently announced the TF-X domestic fifth-generation fighter R&D factory under development by Turkish Aerospace Corporation, and for the first time disclosed the appearance of the first prototype under construction.
Relations with the United States have been strained since Turkey purchased S-400 anti-aircraft missiles from Russia in 2017 amid the pro-Russian policies of the Recep Tayyip Erdogan government.
After many negotiations, Turkey is still receiving the first batch of S-400 from Moscow in 2019.
Former U.S. President Trump imposed economic sanctions on Turkey as a result and suspended the delivery of eight F-35As destined for Ankara.
In 2020, the United States announced that it would exclude Turkey from the production chain of F-35 fighter jets.
As the largest producer of parts and components, the Turkish government stated that the country will still fulfill the previous contract and continue to produce and deliver F-35 parts and components until 2022.
Therefore, the Turkish government is determined to accelerate the development progress of its own fifth-generation fighter TF-X, In addition to an additional $1.3 billion in development funding, more than 6,000 engineers were added to the team.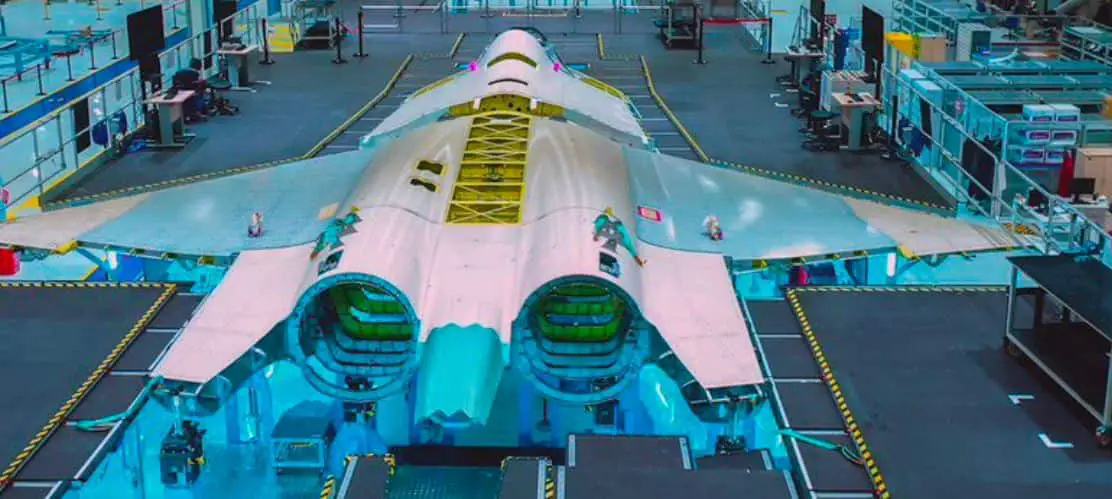 The Turkish Aerospace Corporation (TUSAS), which is in charge of developing the new fighter, also recently revealed the factory of the TF-X fighter.
And let the visiting media and guests visit the first prototype under construction. From the video, the volume of TF-X is smaller than that of the American F-22 fighter jet, but larger than that of the F-35.
Although the Turkish government plans to have the TF-X prototype make its first test flight by 2025, there are still many variables in the engine problem.
Originally, Turkey and the United States reached an agreement to allow TF-X to use American singular F100 series engines.
However, in the context of deteriorating relations between Turkey and the United States, whether the new fighter can successfully adopt American-made engines still needs to be communicated in the future.
Turkey is also discussing engine procurement with Rolls-Royce of the United Kingdom. However, the two countries have never been able to agree on the conditions for technology transfer, which has also caused many uncertainties in the engine of British-Turkish cooperation. In the Recent years, Turkey has been developing many technologies in aerospace field and unmanned aircrafts such as Bayraktar Kizilelma.
Turkish TF-X Fighter Jet Specs
New Turkish Fighter Jet TAI TF-X has many superior features. These are briefly:
High 360° situational awareness
Optimized pilot workload with automation
Combat Damage Assessment
Network Centric Warfare
Low radar cross section and low infrared trace (stealth/ghost)
Data fusion and sensor fusion supported fire control system
Ability to be up and running in a short time
easy maintenance
Sustainable and cost-effective lifecycle
High Maneuverability
Supercruise
Advanced data link
Electronic Warfare
In-sight and beyond-sight engagement