Boeing's new 747 project continues to get tough for the US President. Not only is the project already causing millions of dollars in losses, but its completion may be delayed further.
The aircraft to be renewed have been in service since 1990
On behalf of the US government, Boeing is converting two 747-8Is into new presidential aircraft. The aircraft will replace two existing 747-200Bs that have been in service since the 1990s.
However, according to the latest report of the State Accountability Office (GAO) to Congress, the VC-25B project increases the risk of further delays. The most important problem is the difficult situation in the labor market. The report states that Boeing is facing a shortage of skilled workers due to its highly competitive labor market.
Safety comes first
It's no secret that there is a serious shortage of skilled workers in the United States. But Boeing especially needs employees with special skills to help complete the new Air Force One. Since this is a matter of utmost military secrecy, the security aspect is of paramount importance.
Applicants must go through a thorough security screening process before becoming familiar with the precise details of the project and obtaining so-called security clearances. This lengthy process will likely make the search for suitable workers even more difficult. According to the GAO report, Boeing will work with the program office to improve the review process so that approvals can be granted faster.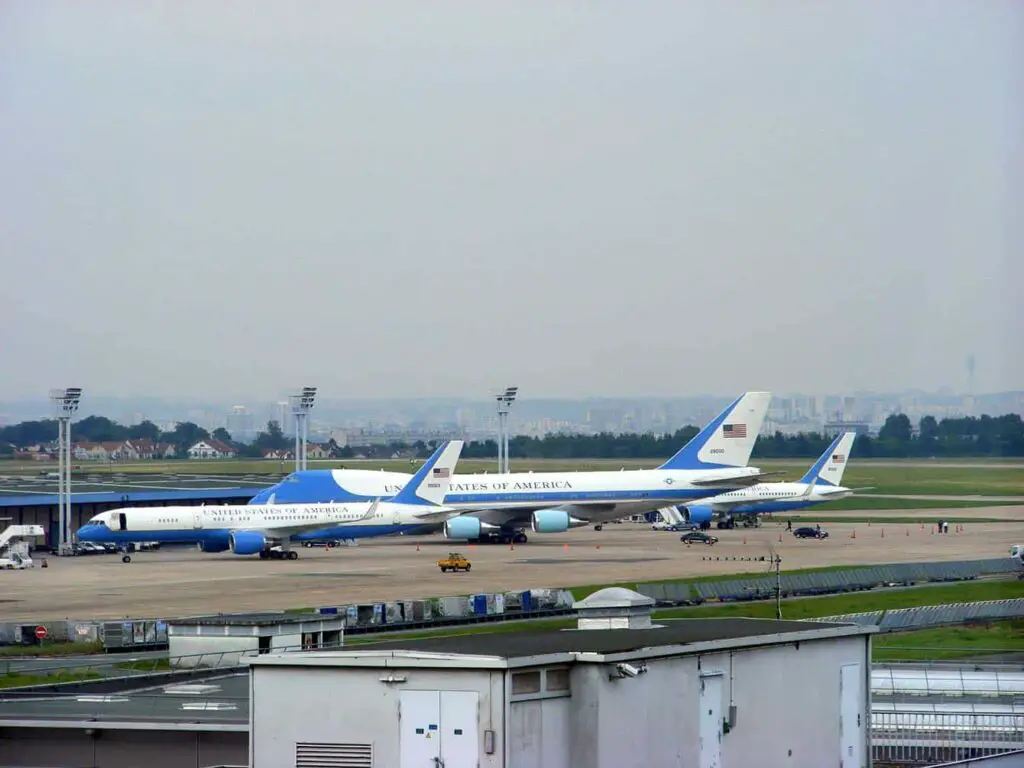 AF-1 to be two years late
In fact, the new AF-1 is supposed to enter service in 2024, but that seems impossible for now. The US Department of Defense recently announced that new Air Force One aircraft will not be delivered before 2026.
Another factor mentioned in the report to Congress for this timing mismatch is extensive wiring. This is essential, among other things, for the state-of-the-art communications system that aims to enable unrestricted operation even at an altitude of 40,000 feet. The change in the equipment company also makes the US company lose time.
Biden trashes Trump's color scheme
But the White House has recently decided against the new navy, red and white color chosen by Donald Trump. A study shows that because of the dark blue color under and above the hubs of the engines, the electronics underneath can get very hot due to solar radiation. In addition, cooling factors are said to be installed. This not only costs a lot, but the required conversion takes time as well.