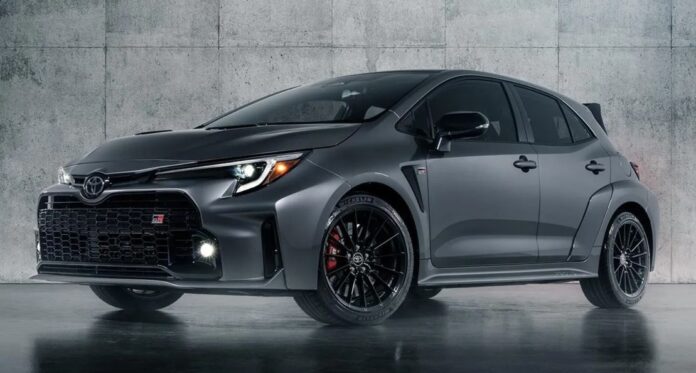 For the 2023 model year, Toyota is giving the  Corolla  a facelift – with a fresh look and revised drives. The compact bestseller is available in three different body styles: as a five-door, as a Touring Sports station wagon and as a sedan. However, this is not currently offered in Germany. In the second half of 2022, the Corolla Cross will be followed by an SUV variant of the compact.
The LED headlights , which have been given a new light graphic, are particularly noticeable at the front . The slightly sharper radiator grille comes with a new pattern, and there will also be three new colors. The black roof and the hinted rear diffuser look a bit sportier, the exhaust trims, which were previously chrome, disappear with the facelift.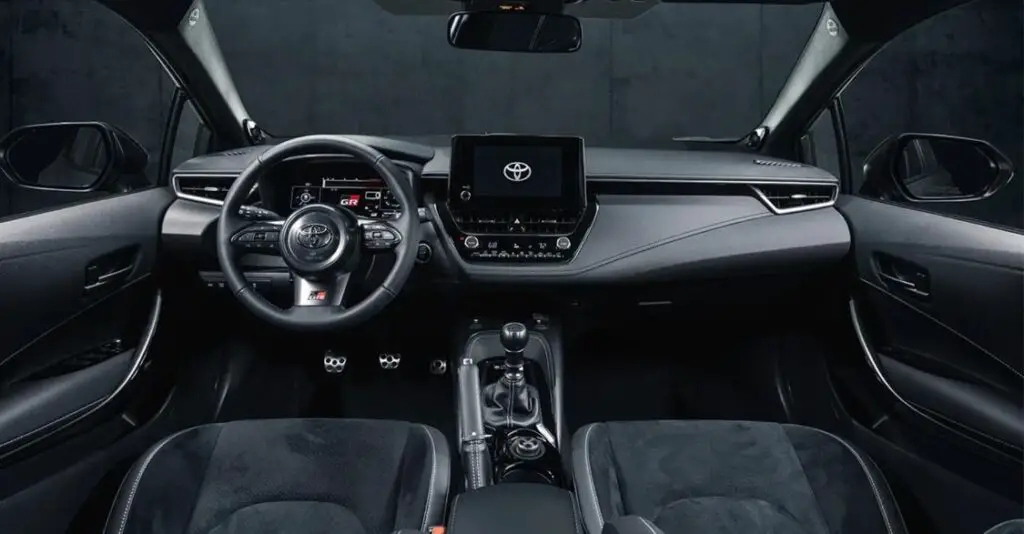 Inside, the Corolla has a more modern look with new graphics and trim. Altered embossing patterns give the upholstery and surfaces a three-dimensional depth. The new 10.5-inch central display shows the user interface in high resolution, functions and upgrades can be installed via over-the-ari updates. New and improved assistance systems are designed to make driving even safer.
Greater efficiency thanks to new full hybrid technology
On the engine side, there will still be the 1.8 and 2.0 liter hybrid variants. But these are equipped with the latest full hybrid technology from Toyota . The Japanese promise more torque, more electrical power and greater efficiency.
The new 10.5-inch central display sits enthroned on the center console. New functions can be installed with over-the-air updates.
The total output of the 1.8 engine is now 140 hp , so it breaks the 100 mark in 9.2 seconds – 1.7 seconds faster than before. The performance of the two-liter unit climbs to 196 hp , which makes the sprint to 100 km/h around half a second faster in 7.5 seconds.
Sales of the revised Corolla will start in 2022, and the first models will hit dealerships at the end of January 2023. Toyota is not revealing anything about the prices at the moment, it currently starts at 27,550 euros.