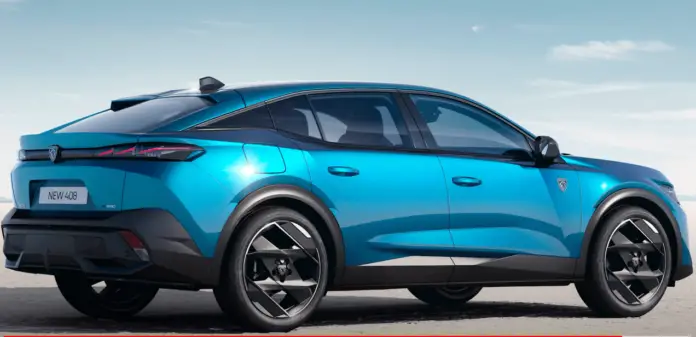 The new Peugeot 408 draws attention with its elegant lines and offers plenty of free space in the vehicle. Gasoline and hybrid options are available, no diesel option as of now. The vehicle will go on sale in early 2023.
STRONG STYLE
The new crossover model of the French company is called the Peugeot 408. The vehicle is designed for families and travelers. It will enrich the product range of the French manufacturer with the upgraded vehicle and large interior volume.
The vehicle will go on sale in Europe in early 2023. The new Peugeot 408 has a length of 469 cm, a width of 185 cm and a height of 148 cm (18.9 cm from the ground), with a wheelbase of 279 cm. It also has a stylish design with five wide doors and different details. In the middle of many of these details is the grille with the new Peugeot logo.
LARGE INTERIOR AREA
The Peugeot 408 is designed to provide plenty of space in both the front and rear seats: the manufacturer explains that the legroom is the largest of all Peugeot models.
There is a carefully designed instrument panel with a passenger compartment, a low steering wheel and a high digital instrument cluster, and a multimedia system screen for the driver in the middle. In addition, the trunk of the vehicle is quite large.
NO DIESEL Option for Peugeot 408
The Peugeot 408 comes with several options, among which there is no diesel engine option. The vehicle will be offered with 1.3 PureTech 130 hp 3-cylinder petrol or alternatively a plug-in hybrid combining 180 or 225 hp 1.6 turbo petrol electric motors. All engines will be offered with the only automatic transmission available and front-wheel drive. A fully electric version will also be available later.
PHOTO GALLERY