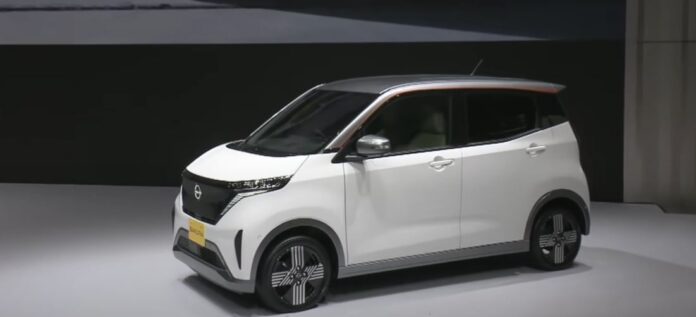 What is "Nissan Sakura"?
"Sakura" is a completely new light electric vehicle that runs on 100% electricity.
In addition to the small turning performance unique to mini vehicles, we provide the quietness and powerful and smooth acceleration unique to electric vehicles that fully incorporate the technology cultivated in the development of the "Nissan Leaf."
The car name "Nissan Sakura" is derived from the cherry blossoms, which are the symbolic flowers of Japan, from the desire to "color the era of electric vehicles in Japan and become a representative car", and was decided by an in-house recruitment.
Held a recital on the Metaverse!
Nissan is a new place for digital communication, such as the release of the virtual gallery "NISSAN CROSSING" on the Metaverse and the release of the "Environmental Tour with Nissan Ariya" to experience the effects of global warming. Is spreading.
This time, as part of that effort, we held an event to announce "Nissan Sakura" on the Metaverse, and delivered the appeal of the product from a new perspective along with the production of sound and light.
We also delivered it on YouTube at the same time so that people who do not have a VR compatible device can see it.
The test drive world "NISSAN SAKURA Driving Island" is also open to the public!
The world "NISSAN SAKURA Driving Island", where you can test drive the "Nissan Sakura" at the earliest, is also open to the public from the 20th.
In this test drive world, you can drive the area that expresses the scenery of cherry blossoms in each season with "Nissan Sakura", and you can enjoy it at your favorite time. We have various experiences such as you can actually operate the steering wheel to drive, you can experience charging, and you can shoot with a car with a body color that suits the four seasons!
You can move from the already published "NISSAN CROSSING" world.
As a member of the VR community, Nissan will support its widespread use and will continue to work on disseminating new information that goes beyond the existing framework