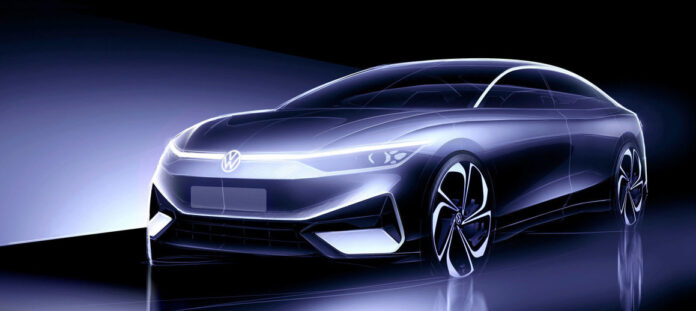 ID AERO will be available in the Chinese market first, and is expected to go on sale in the US and Europe later on. At first glance, the new concept car impresses with its superb aerodynamics, elegant design and ample space. The vehicle will be unveiled on Monday, June 27, at 14:00 CEST.
It looks like the design we are used to from Passat.
Shortly before its official reveal on 27 June 2022, VW showed off the electric sedan drawings. The first impression gives the image that we are used to from the Passat.
The front and rear overhangs are short, but the curved hood is long. As with other VW models, the electric Passat's headlights and taillights are connected by an LED strip.