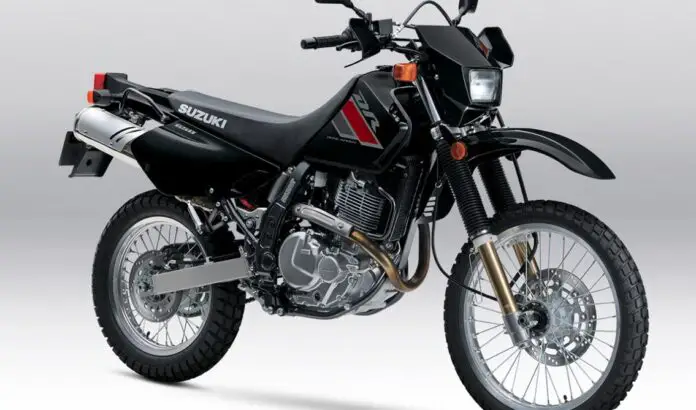 SUZUKI MOTOR USA, LLC (Suzuki Motor USA) has introduced the latest model of the dual-purpose model "DR650" to the US market. The latest model has a new coloring.
Demonstrating reliable driving performance in various road conditions, the DR650 is an oil-cooled 4-stroke single engine with a displacement of 644cc mounted on a tough steel semi-double cradle frame in which cast parts and tubular parts are precisely welded. It is an all-round model.
The DR650, which uses a convenient push-button electric start, has improved operability with a smooth shift transmission equipped with an easy-pull clutch.
Trouble-free riding is achieved by using aluminum spoke wheels, high-quality suspension and brake parts.
In addition, if you use Suzuki's genuine optional short side stand kit, you can significantly lower the seat height. In the latest model of DR650, solid black with black and orange graphics and solid special white with blue and black graphics are 2 Colors are available.