Unmanned warplanes will be of great importance for the military activities of the future. Turkish drone manufacturer Baykar is developing its first unmanned warplane. Baykar Kızılelma is scheduled to take off in 2023. The company had become popular with the Bayraktar TB2 drone it previously produced.
The project, which was announced to the public for the first time in the summer of 2021, seems to become a reality in a short time: Turkey is building its own unmanned warplane. The project has been carried out under the name MIUS (Combat Unmanned Aircraft System, unmanned aerial vehicle combat system) until now. Baykar names his ghost plane as Kızılelma. The name Kızılelma is very special to the Turkish nation because it has a mythological significance in Turkey as it symbolizes the attraction of distant goals, ideals and desires.
Bayraktar (KIZILELMA) features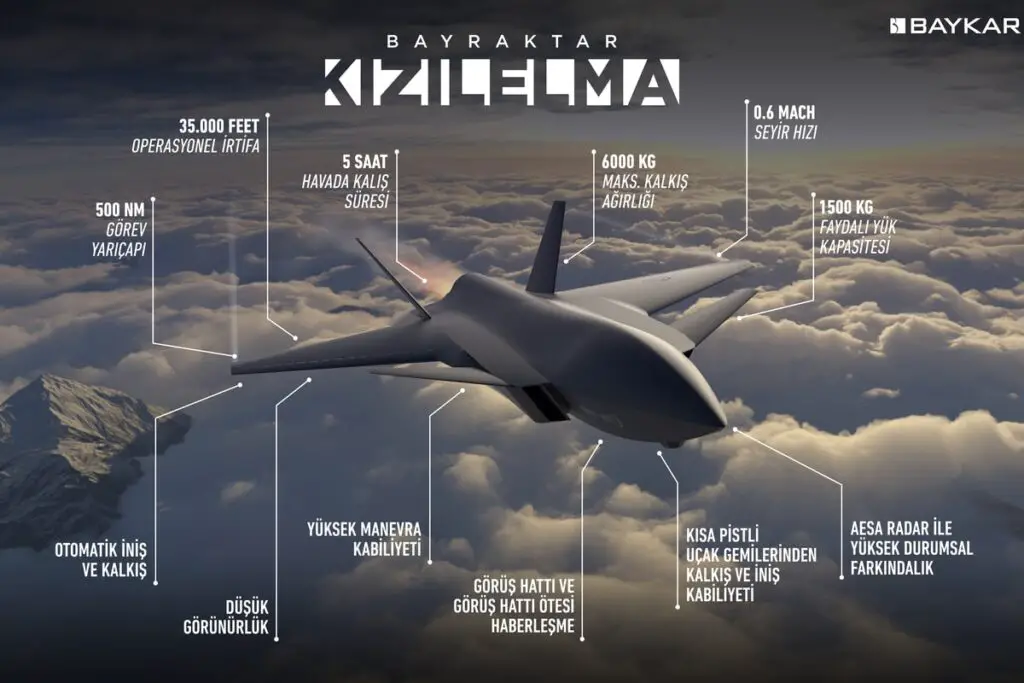 "The end of manned warplanes"
According to Baykar technology leader Selçuk Bayraktar, the development of Turkey's first covert combat drone occupies a central position among his country's armament programs.
The executive said that with the fifth generation warplanes, the world will witness the end of manned warplanes. "In the future, unmanned systems are increasingly becoming the strongest elements on the battlefield. We are also trying to ensure that our country exists in future competitions." said.
Turkey is currently developing its own manned stealth fighter, the Turkish Aerospace TF-X. The Turks were previously excluded from the F-35 program because they purchased Russian S-400 missiles by the United States. This situation led Turkey to attach more importance to the project and accelerate it. The aircraft, which the Turkish government has declared the country's "most important project", is expected to take off in 2025.