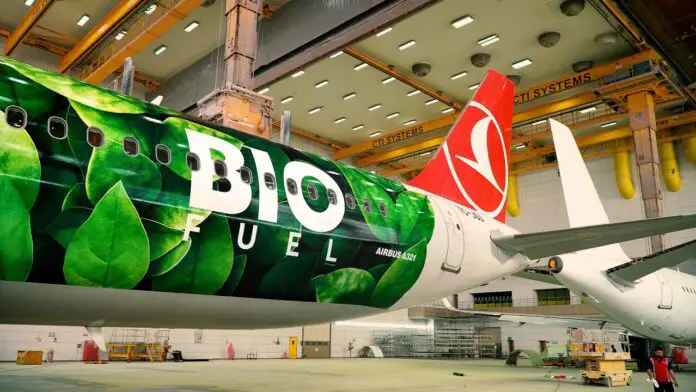 The Turkish airline redecorated one of its Airbus A321s. Green leaves, representing the characteristics of sustainable fuel, covered the rear of the A321 aircraft. The company thus embodied its vision of the future in its aircraft. Turkish Airlines made its first flight with a biofuel-themed plane to Stockholm, the capital of Sweden, with the "TK 1795" flight.
Statement by Ahmet Bolat, THY Chairman of the Board of Directors
Ahmet Bolat stated that he is pleased to use environmentally friendly fuel and to apply a design with this theme to the aircraft. "As the national flag carrier company of our country, we are bringing one of our aircraft to the skies with its new design, based on the importance we attach to the issue of sustainability.
With the term biofuel on our aircraft, we would like to draw attention to the use of sustainable aviation fuel, which is one of the most important substances in the fight against carbon emissions in the aviation industry. In this direction, we support environmentally friendly fuel production efforts, so we aim to increase our flights using biofuels."