The US Air Force officially launched the 65th Aggressor Squadron equipped with the F-35 Lightning II at Nellis Air Force Base on Thursday, June 9, 2022. The 65th Aggressor Squadron under the 57th Wing, which was an F-15 aggressor squadron from 2005 to 2014, has been revived by introducing the latest model. 
The reorganization of the unit aims to improve the skill to respond to the threat of the US Air Force, and will carry out training assuming a suitable role to own a 5th generation fighter. The equipment used is the F-35 Lightning II owned by the US Air Force, and is assumed to be a 5th generation fighter in China or Russia. At the inauguration ceremony, an aircraft with a white design reminiscent of the J-20 (Shin 20), a fifth-generation Chinese fighter, was exhibited with a different paint than the normal F-35.
The formation of the aggressor unit with the 5th generation fighter is new, especially with the development of the J-20 and J-31 of the 5th generation fighter in China, and the development of the 6th generation. The US Air Force explains that the threat needs to be addressed. The U.S. Air Force plans to use some of the equipment of the 5th generation that is being introduced, and to carry out training to improve the response ability while professionally analyzing the movement of the enemy.
This 5th generation fighter aggressor squadron will be decided from 2019 based on the U.S. Air Force and other regulations and laws to improve training content aimed at supporting tactical development, large-scale troop training, and operational testing. , Has led to the formation.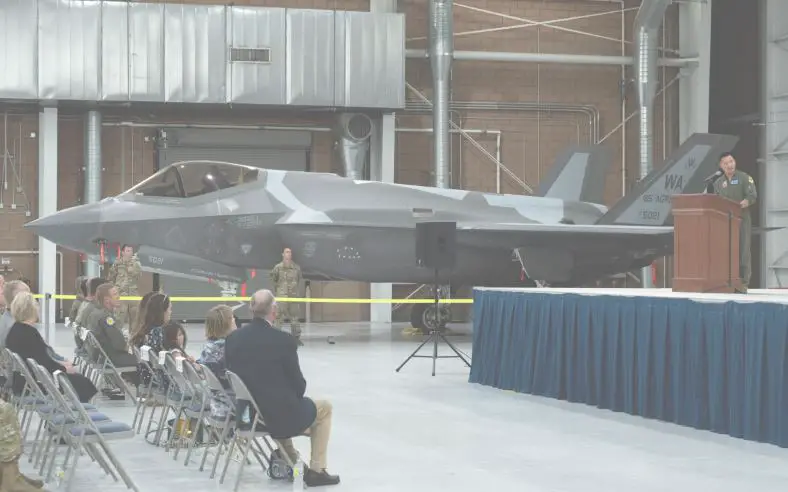 The U.S. Air Force has revealed that it was the first to use the F-35 as an aggressor for the enemy "Red" in the "Red Flag 21-3" exercise at Nellis Air Force Base in August 2021. At that time, he played an enemy role in supporting the F-16 Fighting Falcon of the 64th Aggressor Squadron. In the future, the 65th Aggressor Squadron will participate in large-scale combat and joint exercises of the Air Force, as well as operational testing and evaluation work conducted at Nellis Air Force Base and Nevada Test and Training Ground.
---
Image Credit: Airman 1st Class Josey Blades 
Read more here: 65th Aggressor Squadron reactivates at Nellis AFB with aggressor force of F-35s