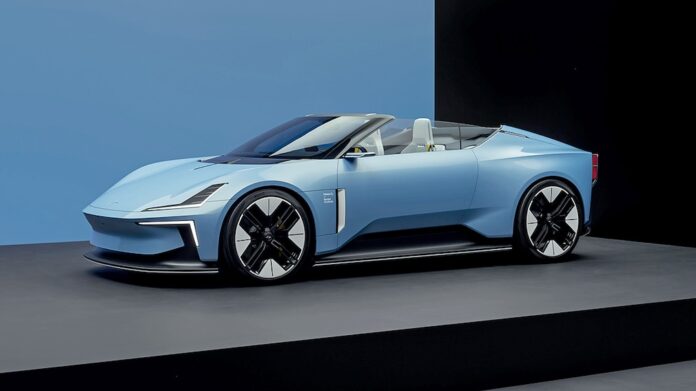 Polestar, presented the all-electric roadster: Polestar 6. Volvo's electric brand is now announcing that it will launch the 2+2 seater model. The first models will be delivered in 2026.
The design is clearly based on the Polestar Precept: two-piece headlights, a continuous strip of taillights that continues squarely on the sides, no rear window, and many corners and edges. In addition, the P6 has typical sports car proportions: flat and wide, with short overhangs and a compact passenger compartment. Instead of a classic soft sunroof, Polestar opted for an unusual hardtop variant with a panoramic roof.
Since aerodynamics is very important, especially in electric cars, there are air ducts integrated into the body and directing the airflow to the wheels and sides. At the same time, the sculpted taillights act like air vanes, aiming to reduce turbulence behind the car. Cameras will take the place of side mirrors.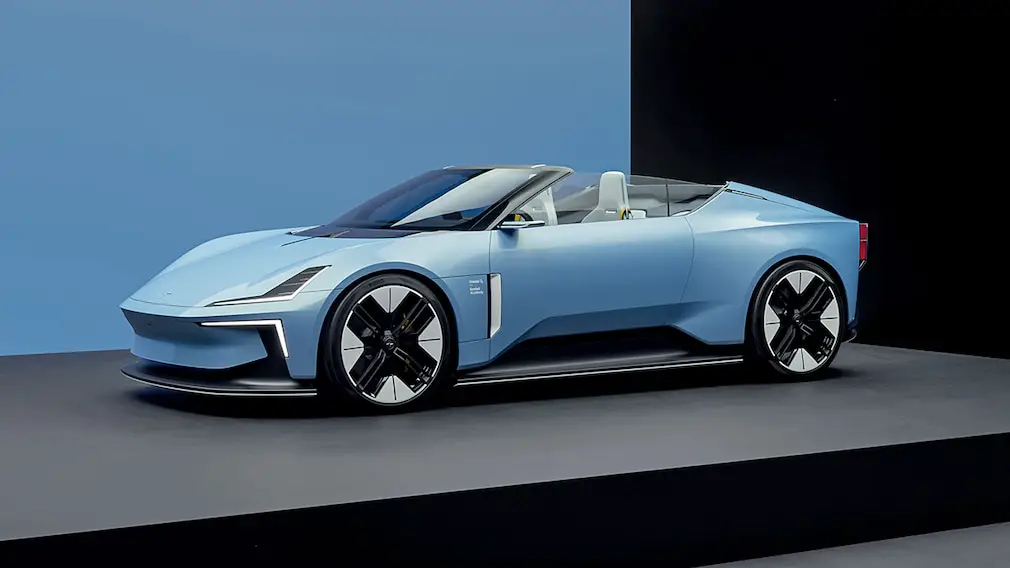 Double electric motor and up to 884 hp
The convertible will stand on a specially developed aluminum platform. The previously announced 800 volt technology will be included for the Polestar 5.
The two electric motors that make up the driveline will be able to produce up to 650 kW (884 hp) and a maximum torque of 900 Nm. With these performance data, the roadster will break the 60 Mph (100 km/h) limit in about 3.2 seconds and the top speed will be 155 Mph or 250 km/h. Polestar has not yet commented on the battery, but they are aiming for a range of over 600 kilometers.