Aion, the new energy brand of Guangzhou Automobile, released the Hyper SSR, the first supercar in Chinese history, yesterday.
All kinds of god-level specifications are piled up, the only disadvantage is that there is no way to see it really run.
Among the new electric vehicle forces in China, Aion, a subsidiary of Guangzhou Automobile, has performed well in recent years.
Just yesterday, they made an ambitious announcement of the hypercar exclusive brand Hyper and the first hypercar Hyper SSR.
Just like Chinese mobile games, it is necessary to send SSR at the beginning. Hyper SSR has super high specifications and is equipped with a "two-speed four-in-one" motor, which presumably means having a two-speed gearbox.
And it is driven by four motors, which can output 1,225 horsepower and a torque of up to 12,000 Newton meters, and the whole car carbon fiber body,
The highest-end Ultimate track version only takes 1.9 seconds to accelerate to zero.
This alone is not wolfish enough, Hyper SSR also has a fully automatic opening and closing butterfly wing door, the car is equipped with a 14.6-inch central control screen and an 8.8-inch digital instrument panel.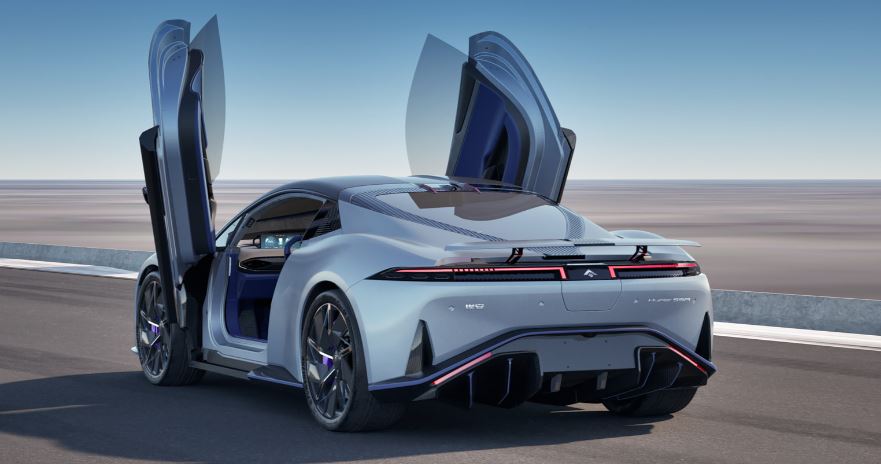 At the same time, the original factory also launched "AI track technology", which adopts the most cutting-edge technology of human beings, so that the owner can become a racer in 1 second by sitting in the driver's seat.
The first supercar in a powerful country not only surpasses Tesla Model S Plaid in horsepower, but also surpasses Porsche's 800V architecture in on-board circuit system. It adopts 900V SiC (silicon carbide) architecture. Under various super specifications, the top The Hyper SSR Track Edition,
The official price is only 1.686 million yuan (about NT 7.55 million), and this single class will directly kill the European supercar.
GAC expects to start delivering the car in October next year. Can this Chinese supercar that came out of the concept car really kill the Quartet? Probably not.
In the past 10 years, we have basically been tired of seeing the "specs" and "data" of electric supercars. In the projection films and press conferences, the horsepower exceeded 1,000, and the battery life exceeded 1,000 kilometers.
Even cars that rely on solar power without charging have appeared, and a Hyper SSR will not easily scare us.
In fact, to achieve such a high-horsepower electric car, to achieve the same battery life as the Tesla Model S Plaid or Lucid Air, it needs super perfect aerodynamics and a super-capacity battery pack.
And Hyper SSR, which does not mention battery, battery life and wind resistance coefficient, if you want to rush out of the zero-hundred acceleration of 1.9 seconds, I am afraid that you will have to sacrifice a lot of batteries.
To exaggerate a little, I am afraid that the battery will have to be sprayed half before the accelerator is stepped on to the top speed.
It remains to be seen what the specifications of this car will be when it finally leaves the factory, but even if it can't drive very far on the road, just this shape is enough to be eye-catching when it is parked on the side of the road, right?