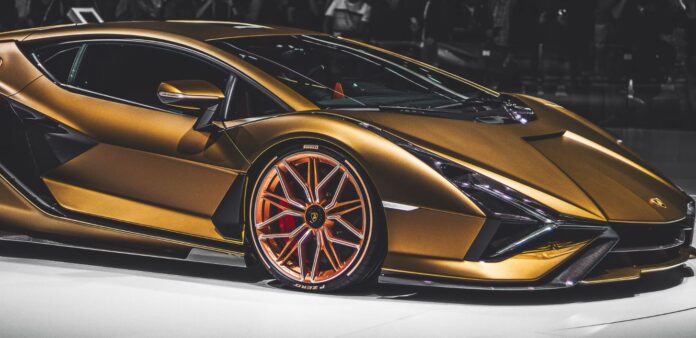 Lamborghini unveils its roadmap for the electrification of its models, and announces the arrival of a first 100% electric sports car from 2025.
Like all car manufacturers, Lamborghini will not escape the electrification of its models in the coming years.
The brand's management has established a strategic plan to develop this electrification gradually, so as not to put off the brand's usual clientele, but also to convince them that the electric has a particular interest when it comes to sports cars.
A program in three phases spread over the next four years, and which represents an investment of 1.5 billion euros.
LAMBORGHINI'S PREFERRED THERMAL AND HYBRID MODELS
The first stage of this plan is called "Celebrate the combustion engine". It runs between 2021 and 2022. It will be marked by the continued development of heat engines. Lamborghini recently introduced its all-new Huracan Tecnica.
The second stage of Lamborghini's roadmap is that of the hybrid transition. In 2023, Lamborghini will launch its first production hybrid model. The objective is to halve the CO2 emissions of the brand's cars by the start of 2025.
To compensate for the excess weight due to electrification, Lamborghini will work even more intensively on lightweight composite materials such as carbon fiber.
LAMBORGHINI WILL MAKE ITS ELECTRIC REVOLUTION FROM 2025
The date of 2025 has therefore been chosen to unveil the brand's future 100% electric model. If no information has yet leaked on the nature of this model, several options are open to the Italian manufacturer.
The first would be to electrify the Urus SUV in order to continue to attract wealthy customers who could thus drive in an emission-free Lamborghini, but also considerably reduce the brand's total emissions knowing that the Urus is the current best-selling model. .
The other solution is to produce a brand new 100% electric sports car. The basis of the Huracan or the Aventador could therefore be taken over.
The Italian brand has also been spotted testing a Ferrari SF90 Stradale very recently. The sporty prancing horse has an electric motor giving it a range of 50km.
Ferrari will also launch a 100% electric sports car by 2025. A face-to-face which therefore promises to be very pleasing, like a reminiscence of the 80s and the match of the V12 supercars in the central rear position.