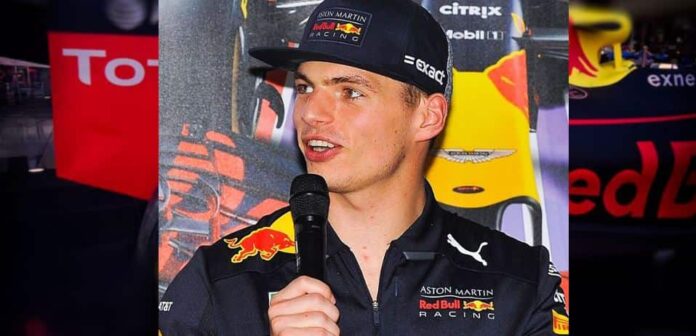 Discover all the information about Max Verstappen, the new 2021 F1 world champion of the Red Bull team. His fact sheet, his career and his performance.
F1 – Season 2022
Age: 24, born September 30, 1997

Country: Netherlands

Number: 33

Team 2022: Red Bull Racing

Teammate: Sergio Perez

Networks: Twitter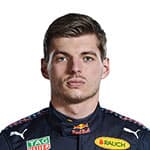 At only age of 24, Max Verstappen is about to begin his 8th season in Formula 1. Son of former driver Jos Verstappen, Mad Max arrived as a starter at Toro Rosso at just 17 years old. Since 2015, the Dutchman has continued to polish his driving to become one of the fastest drivers on the grid. After just 23 races with Toro Rosso, the Dutchman was promoted to Red Bull at the 2016 Spanish Grand Prix.
He then took the Red Bull by the horns to win his first race in Formula 1 during his first Grand Prix in the Austrian team. Renowned for its aggressive and instinctive style, the Batave achieves many feats over the course of the races, in the dry as in the rain. With his unrestrained attitude and relentless defence, Max Verstappen is a real racer. If he sometimes exceeds the limits to the point of annoying some of his rivals on the track, the Red Bull driver has continued to gain in maturity, while progressing in all areas.
Becoming the first Dutch world champion at just 24 years old, the reigning world champion lived the 2021 season as the highlight of his career. After battling against Lewis Hamilton for his first crown, the Red Bull driver is entering a new era in his career with bound to be higher expectations.
Our review For Max
Time has done its work. Becoming world champion in 2021, Max Verstappen has completed a first step in the destiny promised to him in Formula 1. If the fiery Dutchman finally realized his childhood dream the previous season, the hardest part is yet to come for the Red driver Bull. Indeed, reaching the summits requires a lot of work but knowing how to stay there is even more difficult.
This is therefore what Max Verstappen's mission will consist of in 2022 and for the years to come. If the Dutchman does not seem to fear anyone, be careful not to neglect competition which could be even fiercer than in 2021 with the arrival of Russell at Mercedes and a potential comeback from Ferrari and McLaren at the front of the grid.
---
Max Verstappen Stats
First Grand Prix: 2015 Australian Grand Prix – Result (DNF)
Number of GPs contested: 141 Grands Prix
Laps completed in F1: 7,333
F1 lead laps: 1,239
Best world ranking: 1st – 2021
Number of points scored in F1: 1,557.5
Wins: 20
Pole positions: 13
Podiums: 60
Best laps: 16
Best qualification: 1st (x13)
Best race position: 1st (x20)
Average starting grid position: 5.87
Average finish position: 4.46