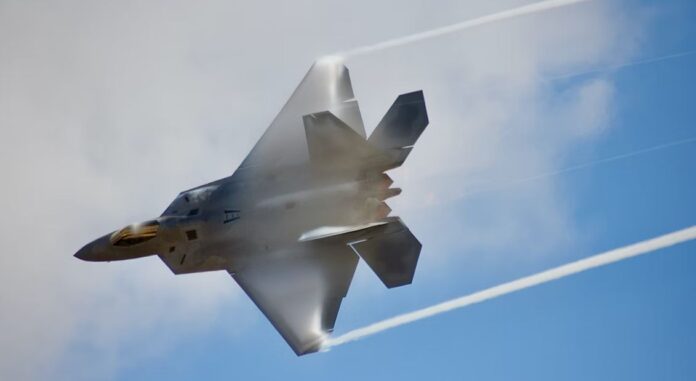 The US Air Force announced yesterday that six F-22 Raptor fighter jets have arrived at British Air Force Base and will be officially deployed in Poland today.
The F-22 is being deployed in Europe for the first time since it entered service in 2005 in response to the rapidly deteriorating security situation between NATO and Russia after the outbreak of the Ukrainian-Russian war.
US troops will be deployed at Joint Base Elmendorf-Richardson in Alaska on Tuesday, as Russia has repeatedly warned of a "harder" response if the US continues its military aid to Ukraine.
Six F-22 Raptor fighter jets from the 90th Fighter Squadron arrived in the UK yesterday and will head to Łask airbase in central Poland today. The name of the squadron will be changed to the 90th Expeditionary Fighter Squadron (90th Expeditionary Fighter).
Participated in NATO's NATO Air Shield mission to strengthen protection against Russia.
Former Commander-in-Chief of Europe, retired Air Force Commander Tod Wolters, told the media that since the Crimean crisis, NATO has begun to accelerate the strengthening of the air defense capabilities of Eastern European countries, and since the start of the war, the US military has mobilized many fighters to Eastern Europe for reinforcements. .
Currently around 120 fighters are on high alert every day and their cruise missions are more than 50% compared to previous years.
Although it was not the first time the F-22 went to Poland, in previous years, when the most powerful fighter of the contemporary went to Europe, it was only two squadrons, all from Langley (Langley AFB) in the East. Departures from Virginia or Tyndall AFB, Florida, and all are short-term training or exercise missions.
This time, the long-term garrison mission from Alaska, closest to Russia, provides an obvious deterrent against Russia.