A perfectly well-maintained car doesn't just offer a beautiful view. At the same time, its paint protects the underlying metal. The carefully polished vehicle preserves its value with its shine. Glossy paint looks like a well-crafted business card of the car. We have compiled the most important questions, answers and tips for you at Otonel so that you can see the result of car polish;
Tips before the polishing work;
Before polishing, the car must be thoroughly cleaned.

Polishing can be done by hand or with a polishing machine.

You can choose between professional car polishes by do-it-yourself
1) Why is car polish important?
The paint and varnish of your vehicle is important not only for the appearance of the car, but also for maintaining its value and its price when sold. It also protects from environmental influences. External influences can cause the metal to rust.
Stone chips, road salt, insects, tree sap, and weather conditions such as sun and frost all affect car paint. They literally erode the top layer of paint, and over time the paint loses its shine.
Polishes contain small abrasive particles that remove the top dull paint layer and all scratches inside. In this way, the small scratches that are closed make the vehicle look smooth.
2) When is the best time to polish your car?
It is best to polish your vehicle in moderate temperatures. In the cold, the lacquer does not dry properly and streaks may occur. Even in summer temperatures, in case of heat, the varnish is absorbed into the paint very quickly, dries up and forms lines.
It is important not to work in the scorching sun. Polishing your car in the spring would be the best time for you. When polishing your vehicle, you can choose an indoor area protected from direct sunlight.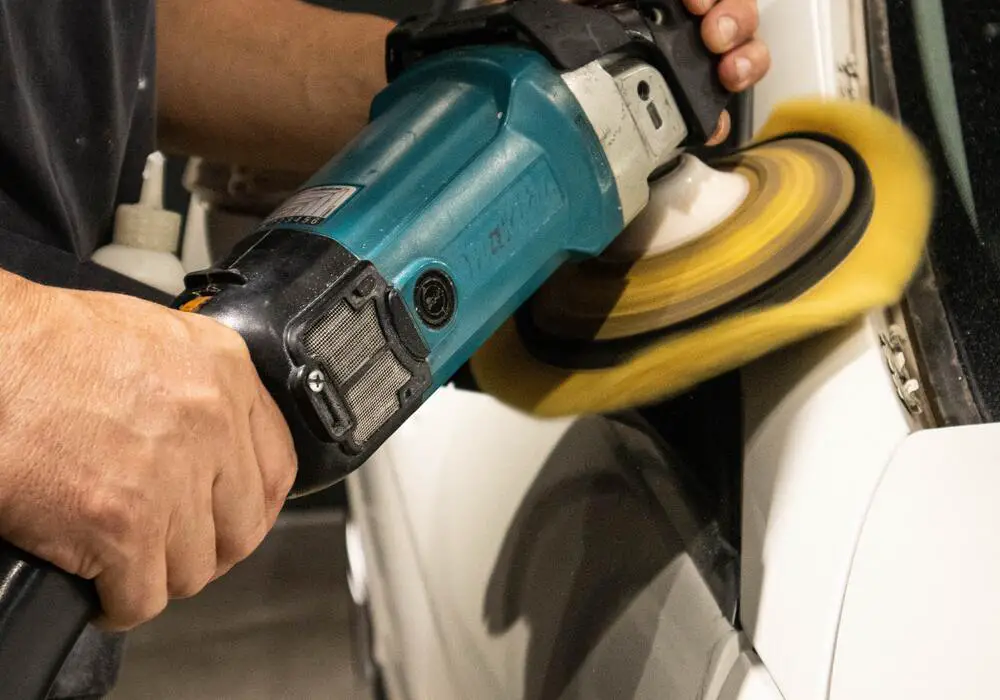 3) What should you do before polishing your car?
Thorough cleaning of the vehicle is very important. Dirt and dust that may cause scratches should be removed during polishing. For example, there are special substances such as clay cleaning against tar, resin and insect residues. If the wash is done in a car wash and not by hand, a standard program without gaskets (hard wax, nano-seal) should be chosen, otherwise it will complicate the subsequent polishing.
You can repair any scratches and stone damage yourself. Repair kits and touch-up pens that match the vehicle's color code are available from specialist dealers. After the vehicle dries, some surfaces are protected from vehicle varnish: the glasses of the windows and headlights are masked, plastic and rubber parts such as bumpers and window seals are pretreated with a suitable care product.
4) How will we choose the polish of the vehicle?
Choosing the right car polish depends on the type of paint (eg metallic grey). It depends on what color it is and how badly it is used. Hard polishes are particularly suitable for new cars and previously cleaned vehicles. Polishes with a lower percentage of abrasive particles are suitable for older cars or more worn paints. You have your vehicle
5) How to polish the car properly?
It is best to divide the paint of the car into sections and process them one after another. Actual polishing is done either by hand or with a polishing machine. If you choose to polish by hand, apply the polishing agent to a polishing sponge, pad or cotton and spread over the area with light pressure. Either circular movements are made or it is called cross-stitch, where the application is applied alternately horizontally and vertically.
It may take more than one pass to get the paint smooth again. It is best to clean the excess polish on the surface with a soft microfiber cloth before it dries. When using pure grinding polishes without sealing additives, the car's paintwork must receive a protection . You can achieve perfect gloss with waxes made from natural raw materials, polymer synthetic gaskets and nano or ceramic gaskets.
Compared to manual polishing, machine polishing saves more time. If you master the technique and work carefully, you will get a much brighter, smoother result by using a product specially developed for machine car polish.
After the polish is opened, it is distributed on the sponge of the plate moistened with water, which begins to rotate. In order for the paint not to get too hot, you should not apply too much pressure and work in one area for too long. The machine must always be in motion. The places that the machine cannot reach should be polished by hand.
First image resource: unsplash